Yuyao City Leaders Inspect Biyi Electric Appliances to Fully Restore Production and Life Order
---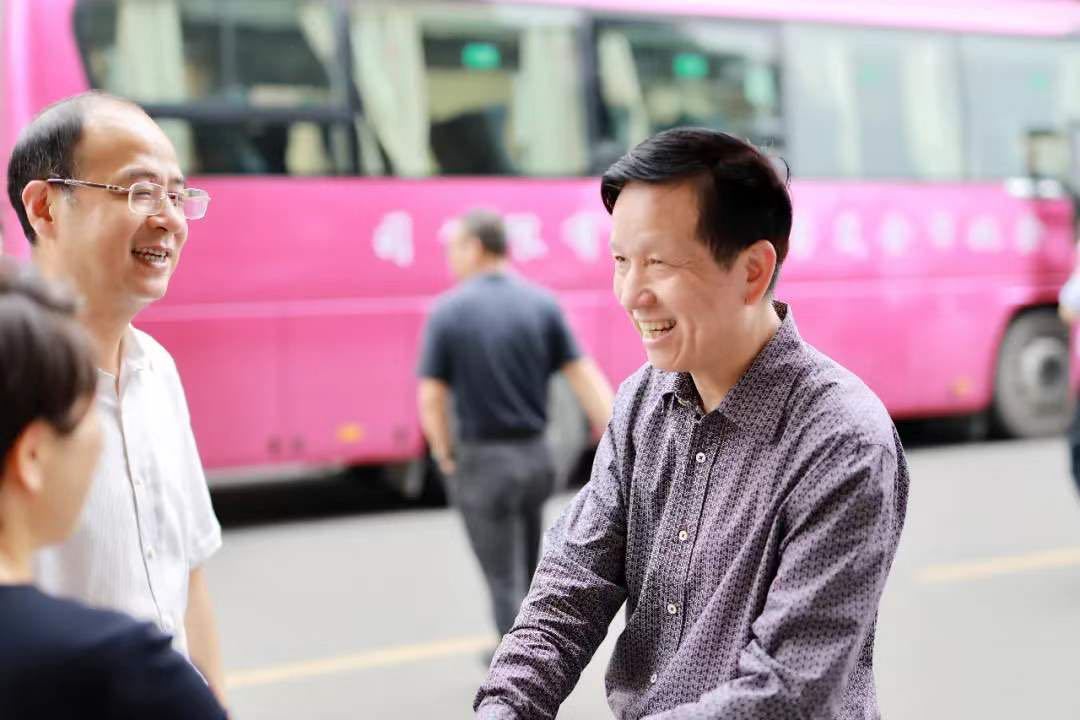 On May 28, in order to inspect the comprehensive restoration of production and living order, members of the CPPCC Chairman's Meeting, the deputy director in charge of the municipal government, the main leaders of the Municipal Economic and Information Bureau, the Municipal Bureau of Commerce, the director of the CPPCC Office, the director of the Economic Committee, and some CPPCC members Came to Biyi Electric for inspection and investigation. Mr. Wen Jiwang, Chairman of Biyi Electric, personally accompanied the tour. Biyi has more than 1000 employees and more than 40 production lines, with an annual production capacity of more than 7.5 million units and complete supporting facilities. The production level is at the leading level in China.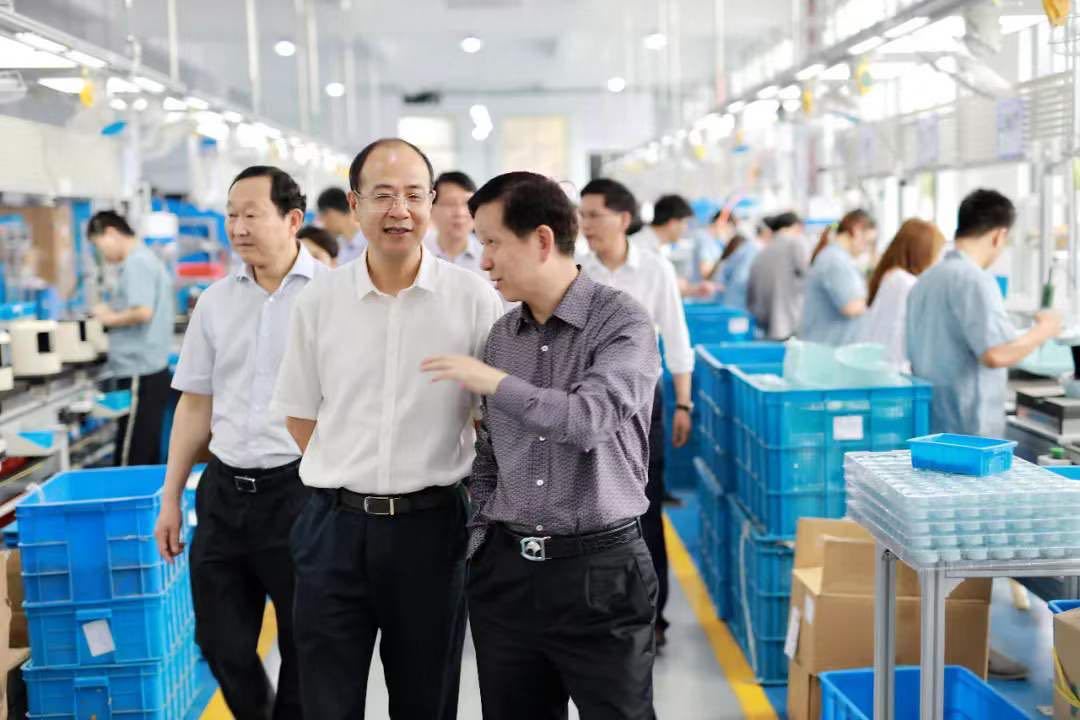 Leaders in the understanding of the current impact of the global epidemic, Biyi Electric's production workshop is still busy production, but also feel the new situation, Biyi Electric's rapid response to the market, as well as the rapid progress of China's manufacturing industry.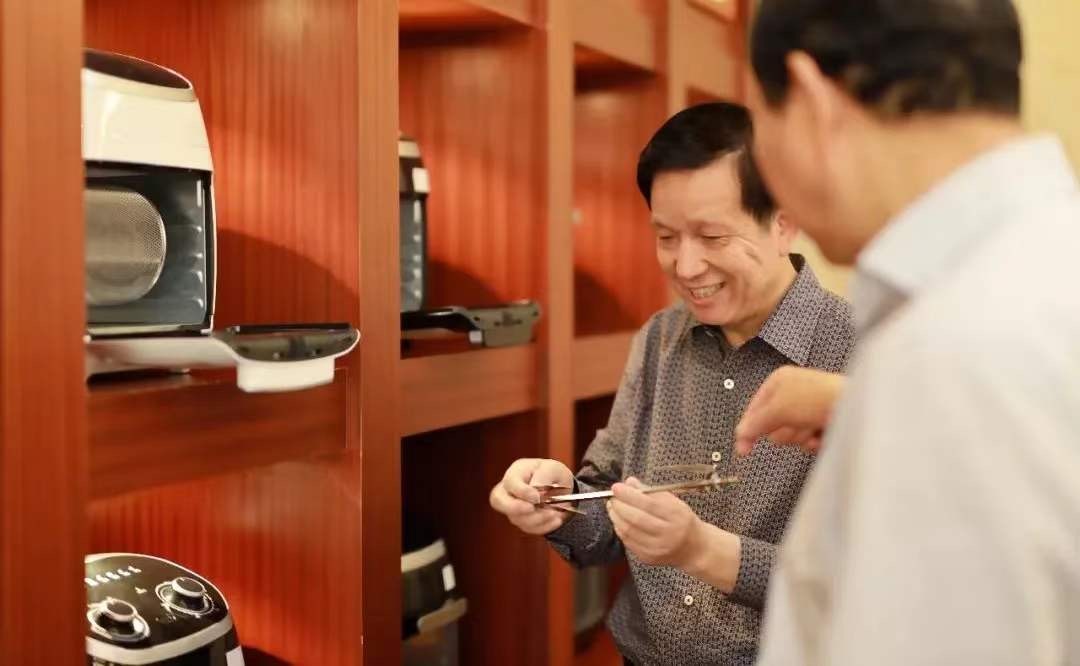 During the visit, Mr. Wen Jiwang accompanied the city leaders to visit the Biyi automation assembly workshop, and the city leaders detailed since the resumption of work this year, the enterprise actively respond to the epidemic, timely adjustment of development strategy, domestic and export development mode. In order to actively expand the domestic market, as early as 2018, the "Domestic Brand Department" was quickly established to develop e-commerce and expand channels. At present, the "June 18" promotion is coming, and the domestic brand department is also actively "facing the war". In the face of the increasingly huge domestic market, it will adjust its strategy more actively in the future and keep up with the new situation and develop new steps.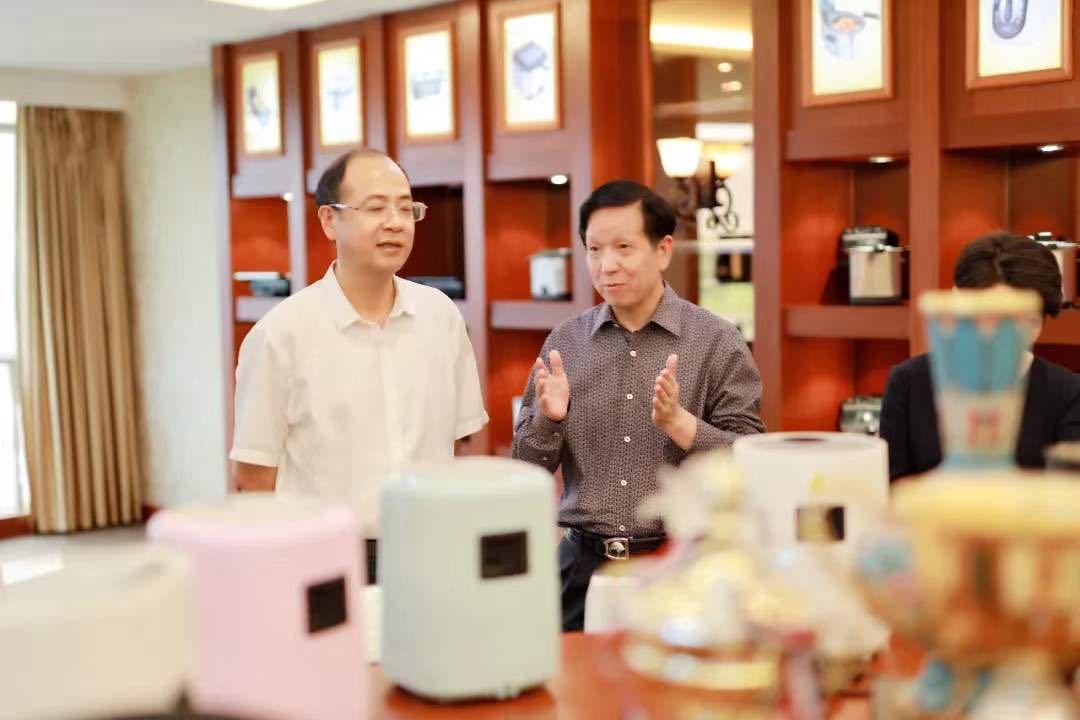 In the Byi sample showroom, Mr. Wen Jiwang introduced the characteristics of the Byi air fryer compared with the traditional fryer to the leaders. In the face of many air fryer product series, it also introduces that in view of the increasingly huge domestic market, it responds positively to R & D and production of more products that meet the habits of our domestic consumers. The leaders spoke highly of the Biyi air fryer, and became very interested in this healthy cooking method of air fryer, and asked how to operate and make delicious food.
Along the way, Biyi has won the love of consumers with its excellent quality and health concept. It is inseparable from the unremitting efforts of every Biyi and the policy support of the government. In the future, Biyi will continue to attract more high-tech talents, upgrade product technology, optimize the use experience, and bring more intelligent, convenient and efficient products to the Chinese people. Biyi will not forget its original intention and keep its mission in mind! Forge ahead, create quality, serve the country!

Service Hotline
Address: No.88, Yu Zhaojiang Road, East of Yuyao City, Ningbo City, Zhejiang Province
E-mail: bydmb@biyigroup.com
---