Ningbo City Leaders Visit Biyi Workshop to Feel Great Changes in Fryer Industry
---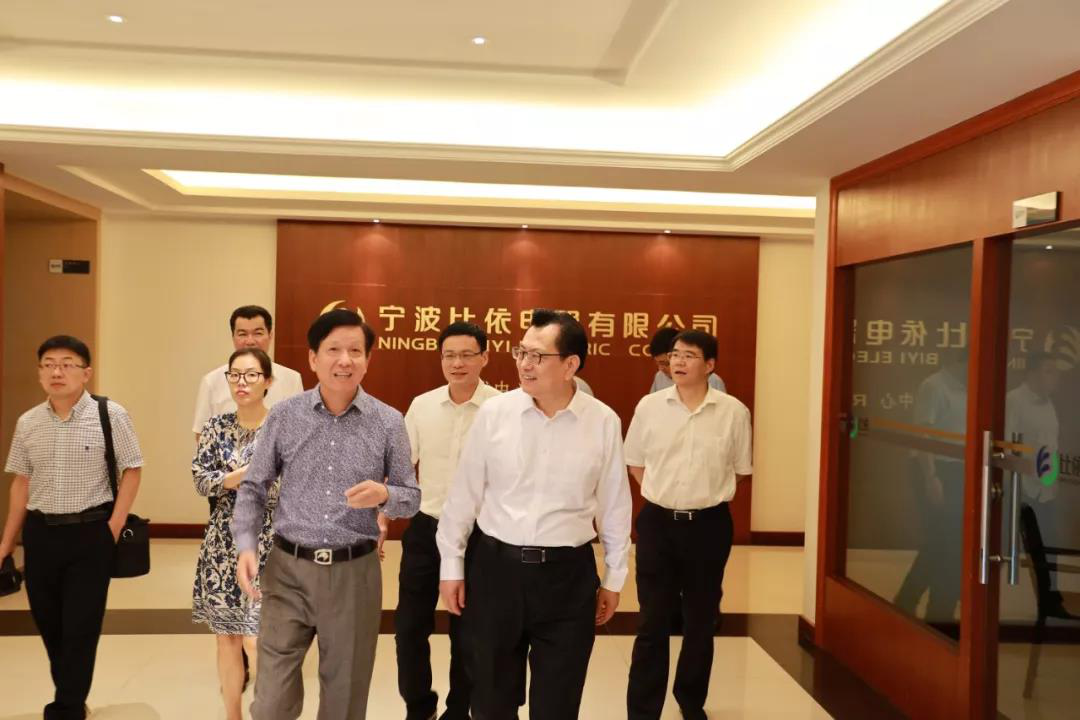 On July 9, in order to investigate the impact of Sino-US trade frictions on export trade enterprises, leaders at all levels, including the mayor of Ningbo, the mayor of Yuyao, the secretary of the Party Working Committee of Fengshan Street, and the director of the Fengshan Street Office, came to the workshop of Byi Group For a visit, Mr. Wen Jiwang, chairman of Byi Group, personally accompanied the whole visit. While the leaders have an in-depth understanding of the whole process of production and processing of the fryer in the new era, they also feel the rapid progress of China's manufacturing industry.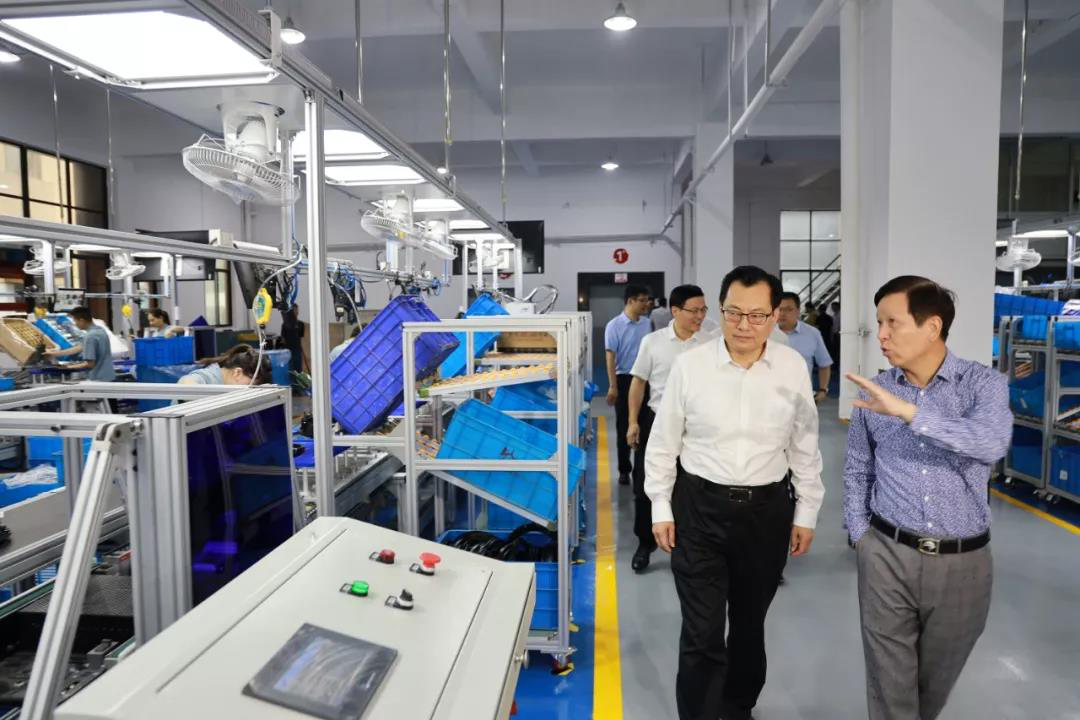 During the visit, Mr. Wen Jiwang accompanied the city leaders to visit the assembly automation workshop of Biyi one after another, and introduced the intelligent production and enterprises of Biyi to the city leaders. As of today, Biyi has more than 1000 employees, a total construction area of 68000 square meters, more than 35 assembly lines, an annual production capacity of 6 million units, complete supporting facilities, and a leading domestic production level.
In the sample showroom, Wen Jiwang introduced the advantages of Biyi air fryer to the city leaders. Different from the traditional cooking mode, Biyi air fryer adopts the cooking principle of no oil and less oil. Using air heat flow instead of hot oil, it can replace fryer and oven to ensure healthier and lighter food. This means that the Biyi air fryer is a future product. With the support of the concept of health, the oil-free cooking air fryer will shine in the market.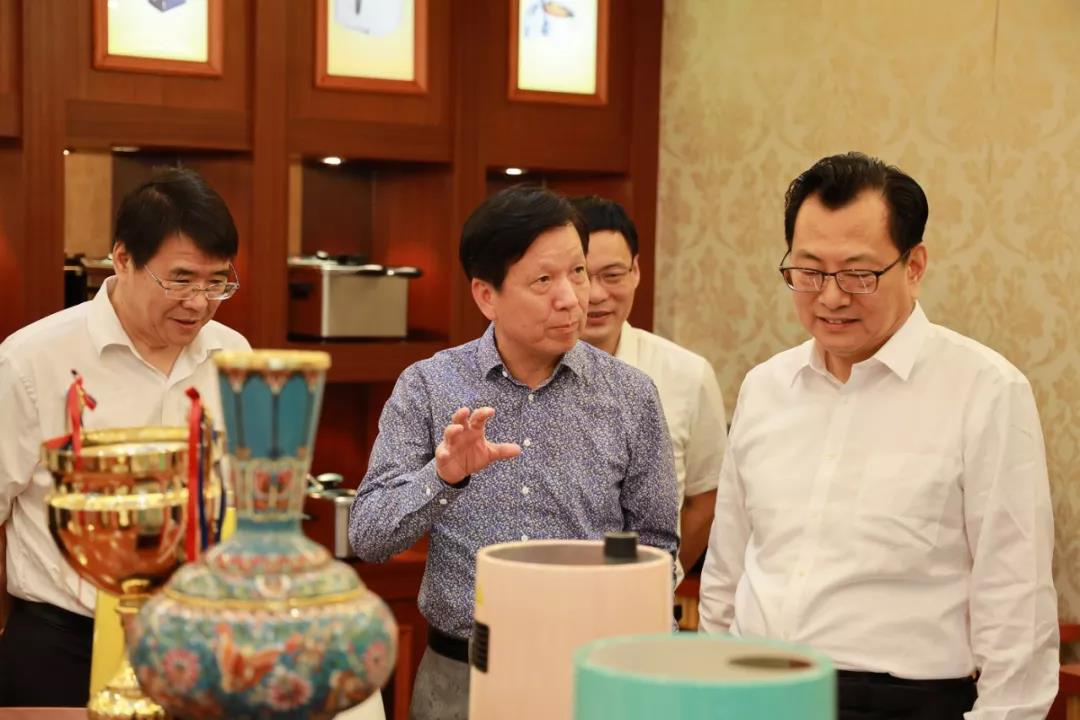 In terms of operation mode, Biyi also focuses on "fast, simple and efficient" after digging deep into the needs of Chinese people. You can enjoy delicious food in just a few minutes. After hearing this, the mayor expressed curiosity and asked about the detailed production method with great interest. He spoke highly of the Biyi air fryer and was very optimistic about the future development prospects of the Biyi enterprise. Mr. Wen Jiwang said that the audience of the air fryer has a large age span, covering about 20 to 50 to 60 years old. As long as it can withstand the test of the market, I believe that the air fryer will become an indispensable part of every household. A kitchen appliance.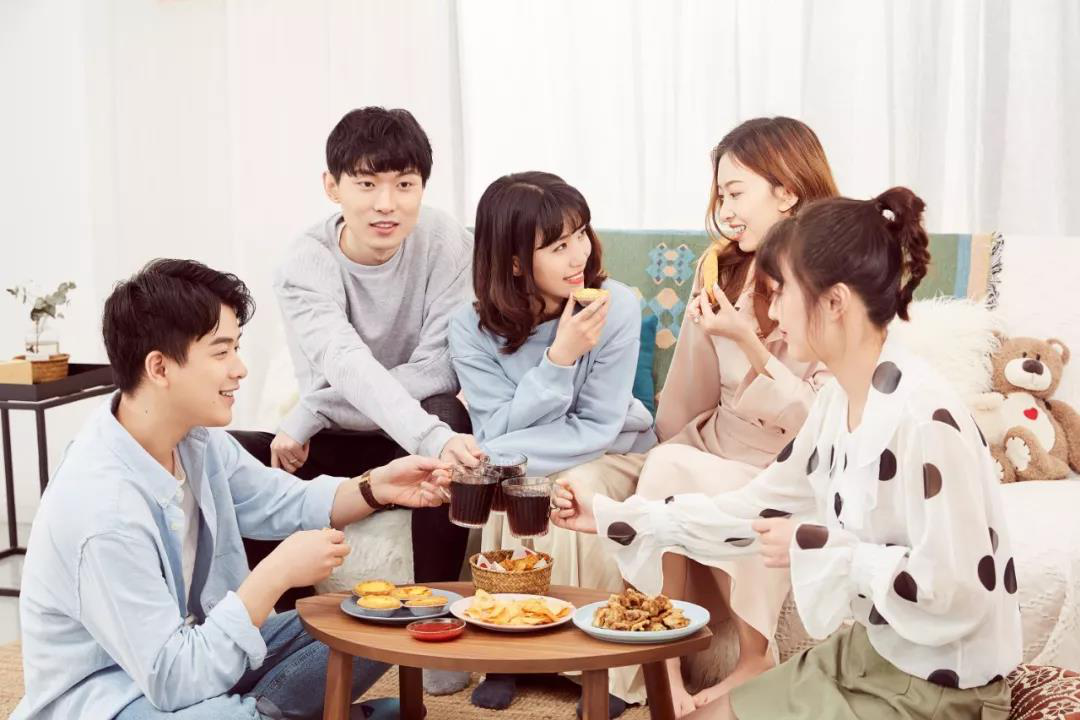 In the future, Biyi will continue to absorb more high-tech talents, upgrade product technology, and optimize the use experience to bring smarter, more convenient and more efficient products to the Chinese people, and also allow more and more Chinese people to enjoy a healthy, oil-free diet Life, and in the process of sharing food, gather feelings, pass on happiness, and become a brand that makes Chinese people proud. "Dapeng is rising with the wind in one day and soaring to 90000 miles". With the concept of excellent quality and health, it has a lot to do than the air fryer and is expected to fall into thousands of households!

Service Hotline
Address: No.88, Yu Zhaojiang Road, East of Yuyao City, Ningbo City, Zhejiang Province
E-mail: bydmb@biyigroup.com
---